CRYPTOFINANCE is a Google Sheets add-on that provide the CRYPTOFINANCE() function. It connects to Cryptowatch and over 50 other venues to return cryptocurrencies prices, volume, marketcap and much more.
You can use CRYPTOFINANCE to keep track of your portfolio, to analyse markets and exchanges performance, or build just anything that requires cryptocurrencies data — Think of it as LEGO for crypto data.
Here is an example of what can be done: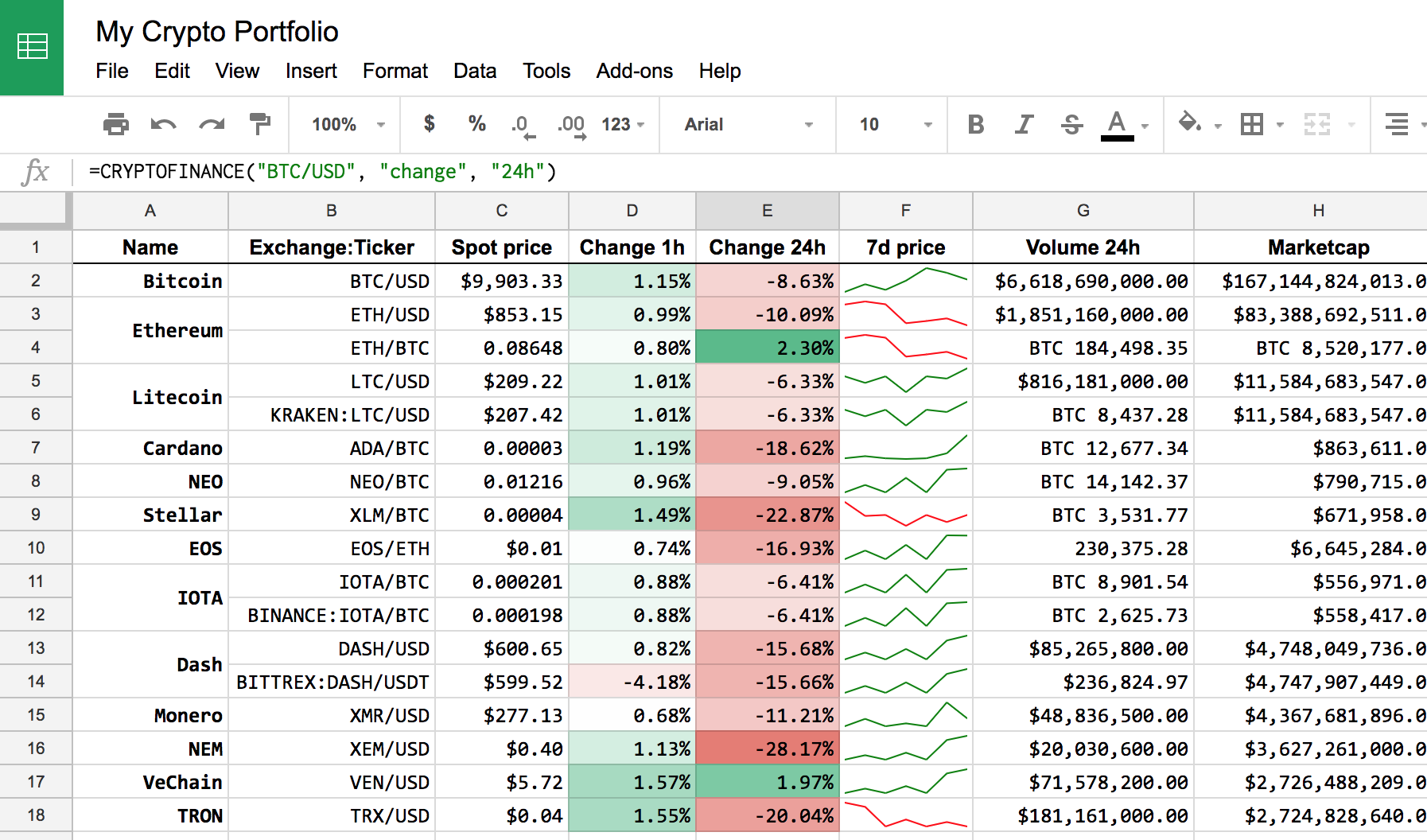 CRYPTOFINANCE (Google Sheets add-on) and its authors are not responsible for any trading or financial loss incurred by following the data returned. The service is provided "as is", without any warranty of any kind, expressed or implied.